Big name free agents could have a big impact on Rangers future
The season has now come to a close for the New York Rangers. They will be watching the 2019 Stanley Cup Playoffs from their homes for the second straight season. And watching hated foes like the Pittsburgh Penguins, New York Islanders, and Washington Capitals battle it out doesn't ease any of the disappointment.
But, on the flip side, the Rangers will continue to aggressively retool their squad for the next season and beyond. The 2019 NHL Draft Lottery is tonight and will finally determine whether the Rangers will get lucky sneaking into the top three, or be presented with a pick around number seven.
Let's think beyond the draft for a second. This summer, the Rangers have pledged to be extremely active, and plan to bring in seasoned NHL players to compliment the young core. There is a plethora of these players available but two names, for obvious reasons, stick out.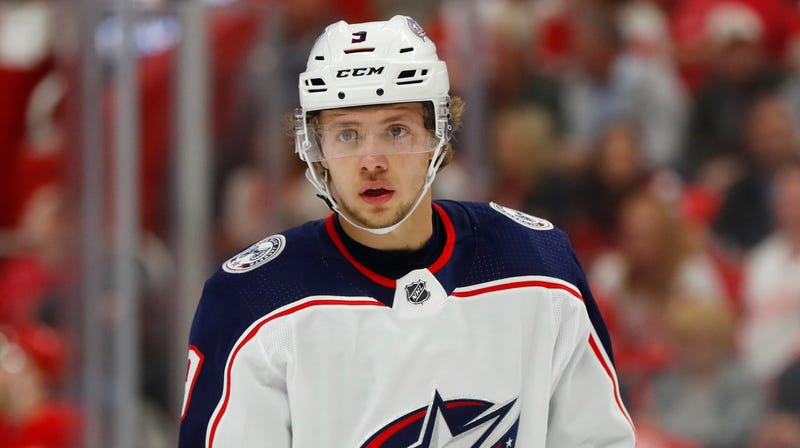 Artemi Panarin is one player who has long been rumored to have an interest in playing for the Rangers. Panarin, who is a career point-per-game player, provides speed and finesse on the ice, and has lethal capabilities.
While the Rangers are surely going to make a run for him, the new school of thought is that he may decide to head down to South Florida to play for the Panthers. Florida just recently hired three-time Stanley Cup Champion hall-of-fame coach Joel Quenneville, who was Panarin's coach during his time with the Chicago Blackhawks.
But, Panarin does still have an apartment in New York City, which leads many to believe he might become a full-time tenant and put on a royal blue sweater next season. But what exactly can he bring to the New York Rangers, who are now beginning their second offseason of the rebuild?
The instant effect that Panarin would have is on the young players. He has been a proven player in the league for a few years now and could provide a wealth of mentoring to other forwards. In addition, the Rangers now have several players from Russia, Panarin's homeland. Pavel Buchnevich, Vladislav Namestnikov, Alexandar Georgiev, Vitali Kravtsov, Igor Shestyorkin, and Yegor Rykov are all Russian players either on the team or in the system. Often times, players from the same regions take well to each other and grow together.
Then there's the scoring threat. Panarin is equipped with a bucket of tools on the ice that has allowed him to become an elite player in the NHL. His speed, stick work, scoring capability, and passing are among the best in the sport of hockey. He would likely be placed on a line with Mika Zibanejad to start the season. Perhaps we see Kravstov fill that right wing spot on the top line. That would be a sight to see.
Panarin is going to command big money – close to the $11-12 million range. But he is worth every penny of it. And for those who disagree with the notion that the Rangers should spend big on a free agent, go watch Panarin's top highlights. You'll change your mind.
And then there's the Swede; the guy who has been seemingly ever so slightly connected with the Rangers for a long time, Erik Karlsson. The offensive-defenseman is set to become an unrestricted free agent this summer after not signing a contract extension with the San Jose Sharks, to whom he was traded by the Ottawa Senators.
Similar to Panarin, the most immediate effect he would have is his veteran presence. Just as the Rangers are young on the forward side, they are equally as young on defense too. Half of the Rangers starting defensive lineup is very young. Libor Hajek and Ryan Lindgren have already seen time as prospects playing for the Rangers. And soon K'Andre Miller, Nils Lundkvist, and the aforementioned Yegor Rykov will get their shots.
Karlsson is by no means a young guy, but he still has the ability to be an incredible player in this league. Many have felt that he has had better seasons and that it took some time for him to adjust in San Jose. Say what you want about his adjustment, but he scored 45 points in 53 games, which is about 70 points pro-rated over 82 games. And he's a defenseman.
Karlsson has an offensive prowess that is unmatched by almost any defenseman in the NHL. He is quick on his feet, a magnificent passer, and has a mouthwatering ability to skate through open ice. On defense, he is hard on the opponents and excellent with his stick. The amount of knowledge and tutoring that he could provide the Rangers defense is immeasurable.
Karlsson will also demand big money, being one of the league's premier talents. But he is also worth every bit of money the Rangers could spend, so long that he keeps his legs and doesn't fade after a few years. But that is a risk the Rangers should be willing to take.
These are two of the biggest names on the free agent market and the Rangers will be pursuing one if not both of them. It may not be the best financial decision to sign both, but bringing just one of them to Manhattan would still have a profound effect.
Don't put your money on Panarin at this time. While the rumors have been swirling for months, the hiring of Quennville in Florida may change things entirely. He also has been connected to the Panthers for some time and has a strong friendship with forward Evegenii Dadanov.
Karlsson may be the better bet. Henrik Lundqvist is one of the defenseman's best friends in the league, and it is because of this that he has often been linked to the Blueshirts. The Rangers defense, albeit very young, was difficult to watch this season. A seasoned veteran superstar to lead the young and talented prospects sounds about as intriguing as it gets.
Regardless of who the Rangers sign in this season's free agency period, it'll have resounding effects if Panarin or Karlsson decide to come play under the bright lights of The World's Most Famous Arena. Big things are to come this offseason.
Buckle up, follow Forever Blueshirts on social media, and turn on your Twitter notifications because it'll come at you fast.