Rangers Look to Stop Laying Eggs vs Ducks
Since the bye week, the New York Rangers are a measly 2-4 and are playing some of their worst hockey of the season. They have gone 4-6 in their last ten games, and have started their west coast swing with two consecutive losses. The Blueshirts will look to get back on track and earn the two points tonight against the Ducks.
Keys to Victory
SHOOT THE PUCK! – As mentioned in the recap of the LA Kings loss, the Rangers need to do a couple of things. First, they need to not let quality scoring chances fall unaccounted for by being selfless. They need to attack and start to have a shoot-first mentality, especially since the team is in a bit of a scoring drought. Simplifying the offensive game can help get them out of the slump.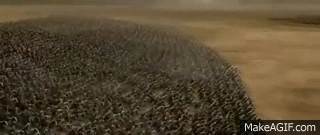 ATTACK! – Second, they cannot let themselves play on their heels. It does not mean taking unnecessary chances on offense, but if they can play a game with constant pressure offensively it can make a difference. They say the best defense is a good offense, and with the Ducks having a -4 goal differential, providing constant pressure on the puck will be vital.
Special Teams – In a matter of three games, the Rangers fell ten spots in penalty kill ranking. Limiting the opponents power-play chances will be important. In the last ten games, the Rangers have been shorthanded 25 times. They cannot afford to be shorthanded nearly three times a game. Penalties are part of the game but the team has taken some bad penalties.
From #NYR coach Vigneault: still no Kevin Hayes tonight vs ANA. He will practice tomorrow & assess SJ status afterward. Same lineup tonight as Sunday in LA. Lundqvist in goal. Ducks come off 6-2 loss Sunday vs Sharks. See you tonight 9:30 on MSG PLUS!

— John Giannone (@jaygeemsg) January 23, 2018
Players to Watch
New York Rangers
JT Miller

Getty Images

Since Chris Kreider was sidelined, Miller has stepped up his game. His role on the power play has changed to screening the goalie. More importantly, he has been playing with Jimmy Vesey and Mats Zuccarello on a line that has become a tough matchup for teams. Miller has played well in his increased role. He is an important player that needs to be a difference maker. Should the Rangers get a man advantage, look for Miller to play a part in scoring.
Anaheim Ducks
Jakob Silfverberg
The Swedish forward is a big player for the Ducks. His overall game is one of speed and strength. With names like Corey Perry and Ryan Getzlaf on the team, Silfverberg often gets forgotten about, yet he is third on the Ducks in points and goals. He is a difference maker that often gets left out but should not be taken lightly.
Puck drops at 10!
LETS GO RANGERS!!