Trick or Treat: Rangers Improve To 7-2-2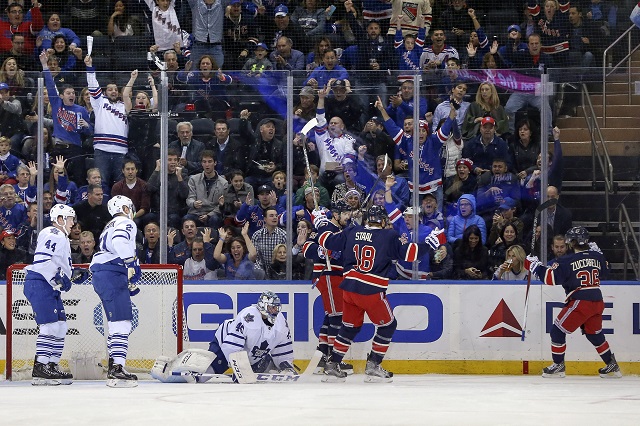 The NY Rangers, after last night's 3-1 victory, are now the #1 team in the NHL in allowing the fewest goals-per-game (1.82). They are also the #3 team in the NHL in even-strength goal-differential (+12) this season.


* Dating back to December 8th, 2014; Henrik Lundqvist has gone 36 consecutive regular-season games without allowing more than 4 goals in a game. In fact, 34 of those 36 games he allowed 3-or-less goals. 28 of those 36 games Lundqvist allowed 2-or-fewer goals.
* Lundqvist has broken his own decade-old personal record of best save percentage in the month of October. He put up a .938 (going 5-2-2) in 2005, but has now topped it this year, posting the same 5-2-2 but with a .943.
* Mats Zuccarello's 7 goals in the opening 11 games of this season has shattered his personal-record for game span of scoring that many goals. His previous best was 7 goals in 21 games (November 10th to December 22nd in 2013).
* According to Elias Sports Bureau, last night was the first NY Rangers' hat trick (Zuccarello) that featured both assists by the same two players (Rick Nash, Derrick Brassard) on all three goals since March 30th, 1975.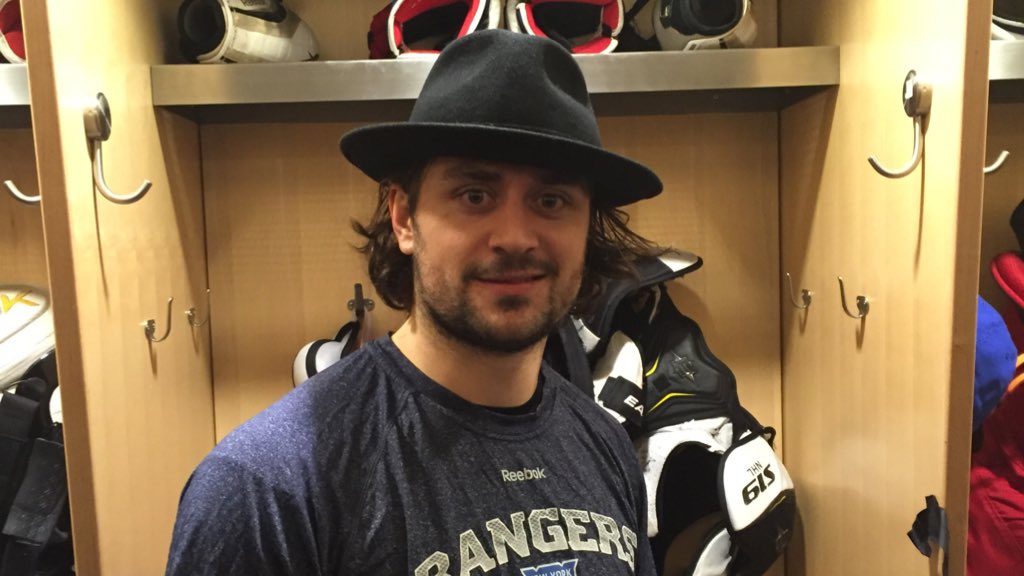 * Rick Nash has only scored 4 goals in his last 26 regular season games, dating back to March 11th, 2015. Only 1 of those 4 goals came on the Power Play. However, he's notched 9 assists in that span. This is the first time Nash has only scored 1 goal in a 13-game regular-season span since joining the Rangers, and his first going back to the 2009-2010 season.
* No Ranger took a single penalty in last night's contest, meaning the team has now played 98 minutes & 37 seconds of hockey since their last man disadvantage. The Rangers Power Play, by the way, remains 6th best in the NHL (87.9%).
* In the fresh new era of coach's challenges, NYR bench boss Alain Vigneault is now 1-0 when being challenged by an opposing coach, but remains 0-1 when issuing a challenge himself.
* The NY Rangers' available salary cap space for Halloween is precisely $1,183,391.
First period #NYR #Leafs update pic.twitter.com/7Uo8nOefvY

— Pat Leonard (@PLeonardNYDN) October 30, 2015
* * * * * * * * * * * * * * * * * * * * * * * * * * * * * * * * * * * * * * * *
Follow me on Twitter at @HockeyStatMiner