Could COVID-19 delays cause Rangers prospects to sign elsewhere next season
A few days ago, news broke that Carolina Hurricanes prospect Jack Drury is leaving Harvard and college hockey to play professionally in Sweden. SHL team, the Växjö Lakers seem to be frontrunners for the 2nd round pick from 2018 at this time.
Could COVID-19 delays give rise to a new trend?
Yesterday, rumors surrounding Vinni Lettieri started popping up about a move to Switzerland. Is this the start of a new trend as several leagues in North America are potentially delayed or even cancelled? And what could that mean for Rangers prospects going forward.
The Lettieri situation is slightly different as he is a free agent, but there's a case to be made for Vitali Kravtsov, Tarmo Reunanen, K'Andre Miller, Morgan Barron, Adam Huska, Tyler Wall and Libor Hajek, to name a few.
It does make sense for players to play overseas rather than sitting at home for potentially 18 months between competitive games. Here's a breakdown with potential destinations.
Vitali Kravtsov: Liiga or Swiss National League
The 20-year old winger is currently part of the Rangers roster in phase 3, preparing for the 2020 NHL post-season. Chances of him playing are slim unless injuries or suspensions open up a spot on the wing.
What are the options for Kravtsov? Well, in an interview not too long ago with Russian news outlet Sport Express, Kravtsov alluded to the possibility of playing in Europe due to the COVID-related delay.
Kravtsov is the easiest to predict as he openly discussed the possibility, but it is by no means a guarantee it happens. The Rangers could already have him penciled into the starting lineup for 2020-2021.
K'Andre Miller: Liiga or Swiss National League
Could K'Andre Miller be interested in a temporary move to Europe? Chances are he won't make the team either in December when the new NHL season starts.
Destinations for Miller are difficult to predict, but considering the friendship Miller and Kravtsov have, it would be nice to see them join a team as a "package deal".
Imagine being a team in Finland or Sweden and adding those 2 dynamic players for a season? I'm sure many GMs would jump at the opportunity. Still, I would be hard pressed to see the Rangers not incorporate him into the lineup next year after how he impressed in Phase 3.
Tarmo Reunanen: Liiga
Tarmo Reunanen signed his entry level contract last year and was loaned to Lukko in Liiga. After a slow start to the season, he finished the season strong, leading to a call up for the national team even, the 2nd year in a row for the now 22-year old puck-moving defenseman. Liiga is the obvious choice for Reunanen, with a possible 3rd season in Rauma with the team that gave him his first real shot in Liiga.
Morgan Barron: SHL
Barron is a tough one to predict but if I had to put money on a temporary move to Europe, I'd go for Sweden. The Rangers have a large contingent of prospects there, and kids Barron knows from the prospect development camps.
The Rangers would be comfortable having Barron in an organization where they already have contacts. This is of course a complete shot in the dark, but Luleå, Rögle and Frölunda are the teams that come to mind in the SHL with the latter having great center depth already. So my bet would be a reunion with Lundkvist or Edström.
Libor Hájek: Czech Extraliga
The left-handed defenseman finished the season in Hartford and unless something changes in New York, he will have a hard time winning a spot on the team. If he fails to do so, a return to Brno makes sense. Hájek played for Kometa Brno as a kid until he moved to North America at age 17 joining the Saskatoon Blades in the WHL.
Adam Huska: Czech or Slovak Extraliga
While I would never lump Slovaks in with the Czechs, there's a case to be made for Huska choosing the Czech league over the Slovak as it is a higher level and more competitive. Finding a spot where he can play a lot of games, the team that jumps out to me is Ocelari Trinec.
Relatively close to his hometown of Zvolen, they have 1 legitimate goalie and they play in the Champions Hockey League. Great potential experience for a young goalie like Huska, who did not make the cut for Phase 4 in Toronto.
Tyler Wall: SHL or Allsvenskan
With Tyler Wall, I am going out on a limb here and say that he has several "familiar faces" to choose from in Sweden. When Pius Suter had the chance to sign with almost any NHL team a few weeks ago, he picked the Chicago Blackhawks and despite it not being mentioned or confirmed, his familiarity with assistant coach Mark Crawford possibly played into his decision. Suter played under Crawford in Switzerland.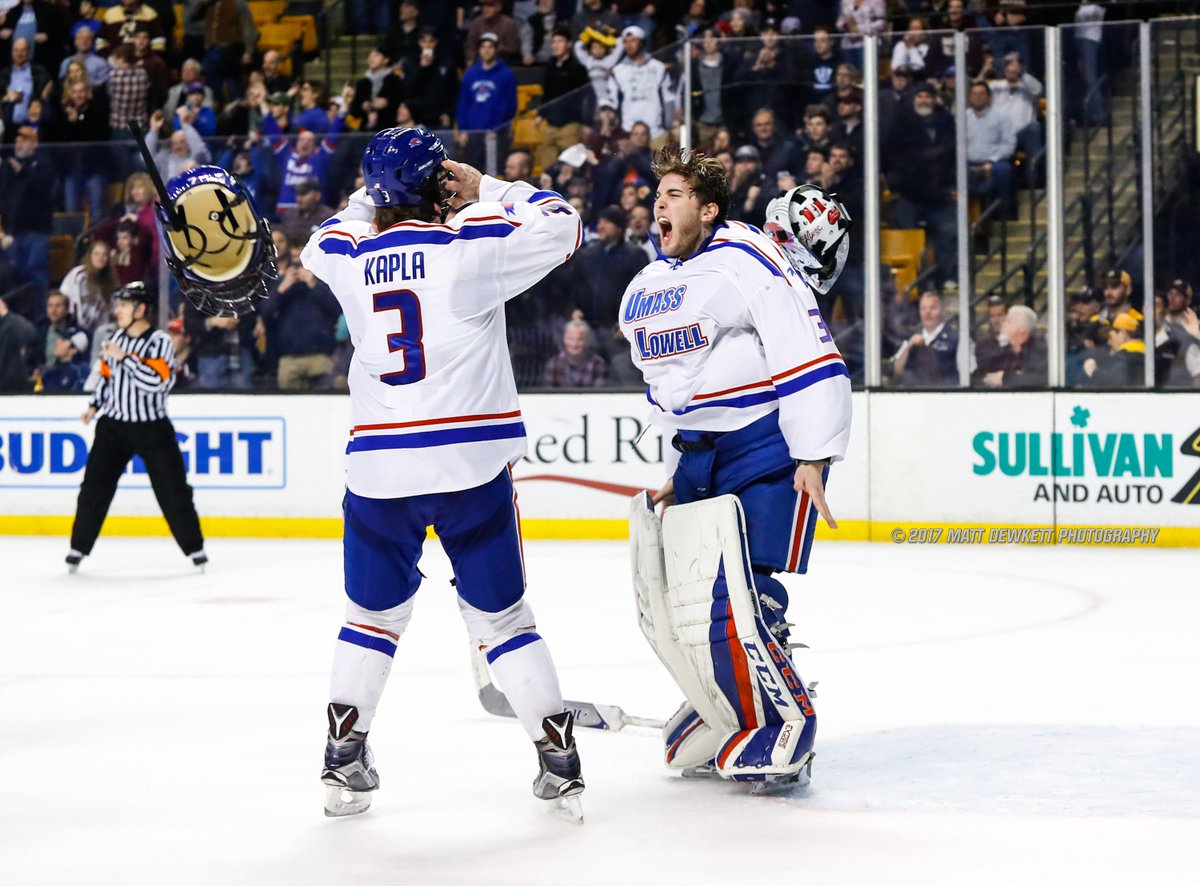 Wall has had several Swedish teammates and they signed professional contracts in Sweden already. Niklas Folin and Michael Kapla play for Västervik in the 2nd tier of Swedish hockey, Allsvenskan while Mattias Göransson plays for Leksands in the SHL together with 2016 Rangers draft pick Calle Själin.
Danny O'Regan: DEL
There have already been some rumors linking Danny O'Regan with a move to German hockey. Fischtown Pinguins in the DEL would be trying to sign the forward who played under Quinn in Boston during his college days. O'Regan, born in Berlin, Germany, is a free agent and will most likely leave the moment the Rangers season ends, as he is currently part of the extended roster for Phase 3.
Only time will tell for these Rangers prospects
We live in strange times, and these scenarios would never even be a subject of conversation if the world wasn't dealing with a pandemic. While all this is speculation, I do know that it's certainly on player's minds as the alternative of not playing competitive hockey for over a year is far from ideal, also in terms of development.
For most of the players discussed, the Rangers would need to agree to a loan as they are under contract. But what is best for the prospects in this case? It will be interesting to see what happens.