Jakob Ragnarsson back to Allsvenskan with new deal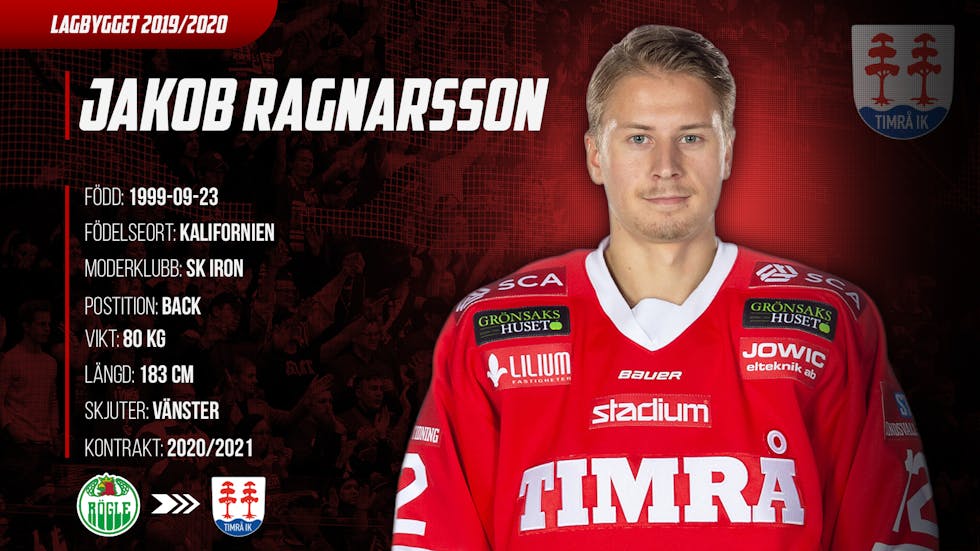 It has been a crazy few months for Rangers prospect Jakob Ragnarsson. After relegation with his team Almtuna last season, he himself actually made the jump to the highest level by signing with SHL-team Rögle BK. He was unable to secure a spot on the team and a few weeks into the season, the team looked to loan him to a different team to get him some game time.
In an interview with Hockeysverige's Rasmus Kågström Ragnarsson opened up about his experiences these past few months. He is disappointed he didn't get more opportunities with Rögle and is happy he now gets the chance to fight for a spot on a different team.
Obviously I'm disappointed with that. I could have had a few more chances, a few minutes anyway, but that's hockey sometimes
Ragnarsson has now signed a contract with Timrå which ties him to the team for this and next season. In Timrå he will play with San Jose Sharks prospect Jonathan Dahlén and Arizona Coyotes prospect Filip Westerlund. Initially, the teams were talking about a loan, but that wasn't possible because Timrå had already reached the limit. Rögle and Ragnarsson then reached mutual agreement to terminate the contract, which opened the door for a longer stay with his new team.