New York Rangers call up Will Cuylle, send Sammy Blais to AHL
Will Cuylle takes part in the Rangers Prospect Development Camp at the Rangers Training facility in Tarrytown July 12, 2022. Credit: © Frank Becerra Jr. / The Journal News / USA TODAY NETWORK
The New York Rangers have announce the call up of Will Cuylle to the big club and have assigned Sammy Blais to the Hartford Wolf Pack on a conditioning stint on Tuesday.
UPDATE: #NYR have recalled Will Cuylle from

@WolfPackAHL. Sammy Blais has been assigned to Hartford (conditioning).

via New York Rangers
New York Rangers call up Will Cuylle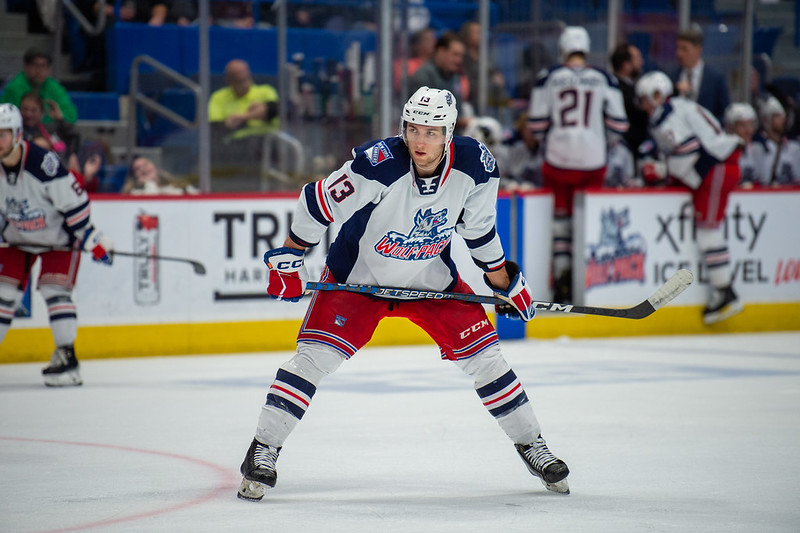 The Blueshirts selected Cuylle in the second-round of 2020 NHL Entry Draft after they traded away Lias Andersson to the L.A. Kings.
Cuylle, 20, has yet to play an NHL game but may very well make his debut in the near future. It's hard to imagine the Rangers taking away from his development with the Hartford Wolf Pack to just sit in the stands.
Earlier this month, the AHL announced that Cuylle was named to the 2023 AHL All-Star Classic as the Wolf Pack for the Atlantic Division. He has has 13 goals and 20 points in 39 games this season.
The annual event will be held at Place Bell in Laval on Sunday, February 5th, and Monday, February 6th.
"I've just been trying to improve every game," Cuylle said in late November. "I'm trying to figure out my place and how I can be successful in this league. I'm just trying to figure it out to get better and better."
If the Rangers opt to get him into the lineup, it will be likely be in a fourth line capacity. As to whom the Rangers would scratch, look for either Vitali Kravtsov or Julien Gauthier to take a seat.
"The way I play, fast and physical is important on any line to get in on the forecheck," he told us after being drafted. "Separate guys from the puck and make simple plays…so whether that's me being on the 3rd of the 4th line as an energy guy or on the first or the second line scoring goals using my body strategically."
As for Sammy Blais, he's been struggling to stick in the Rangers lineup all year. After suffering a major knee injury in 2021-22, the big winger just can't seem to keep pace with his line mates.
The 26 year-old has registered only 5 assists in 38 games in 2022-23 and been scratched more often than not lately. He has yet to record a goal since being part of the return from the St. Louis Blues in the Pavel Buchnevich trade.
Per the CBA (13.8), a conditioning stint can't exceed 14 days.