Rangers rookie Hajek scores 1st NHL goal before separating shoulder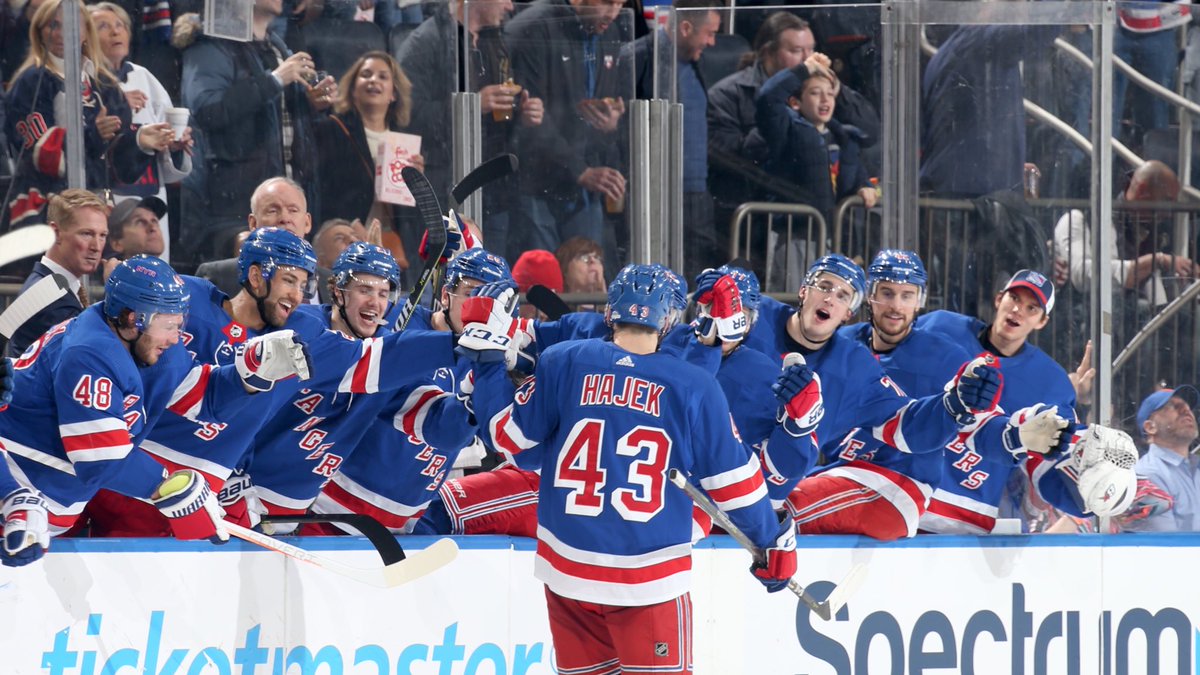 It was a night of highs and lows for Rangers rookie defenseman Libor Hajek, who scored his first NHL goal to tie the game at two before suffering a separated shoulder injury in the third period.
Hajek has impressed since being called-up by the Rangers, showing he is very responsible in his own zone. Hopefully, the injury won't keep the budding defenseman out of the lineup for the final month of the season, but he has definitely made a good first impression for David Quinn.