Rangers Rout Sabres In 5-1 Win At MSG
The New York Rangers defeated the Buffalo Sabres 5-1 at the Garden. Jimmy Vesey, Chris Kreider, Kevin Hayes, Alexandar Georgiev and Neal Pionk all played big roles in the blowout victory.
Kevin Hayes tallied his 100th career NHL assist by recording an assist on Jimmy Vesey's goal. #NYR

— NYR Stats & Info (@NYRStatsInfo) March 25, 2018
Almost perfect
This game was the deepest Alexander Georgiev took a shoutout into a game. It took a Sam Reinhart goal on the power play to beat number 40 late in the third period. Georgiev was simply stellar, albeit against the Sabres, from start to finish. He denied 43 out of 44 shots against and he – stop me if you've seen this before – kept the team in the game in the first period.
Going Streaking
Jesper Fast, Mika Zibanejad, Chris Kreider and Neal Pionk all extended their scoring streaks. Pionk scored his first career NHL goal on a one timer. Pionk has been nothing short of impressive in his time with the big club and is certainly deserving of his goal. After his goal you can see he is so happy he goes full Ricky Bobby and doesn't know what to do with his hands.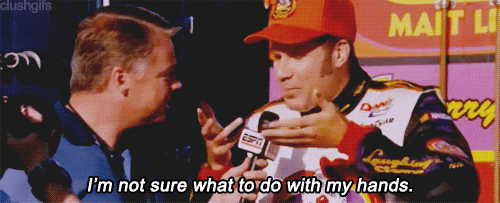 First things first
The New York Rangers first line is absolutely on fire. The entire line has some kind of point streak currently.
The Chris Kreider-Mika Zibanejad Jesper Fast line has tallied 23 points (12 goals, 11 assists) over the last five games (including tonight), and the three players have recorded 12 of the Rangers' 14 goals over the span.

— NYR Stats & Info (@NYRStatsInfo) March 24, 2018
This line's chemistry just cannot be contained right now and that is partially due to the already established chemistry between 93 and 20. Then add in the future captain and the most obvious first line winger in recent memory, Jesper Fast onto the line, and you have some magic cooking.
Next Game: The Blueshirts host the Washington Capitals on Tuesday at the Garden. Puck drops at 7:30!
LETS GO RANGERS!!